Vasundhara IVF is dedicated to helping you experience heavenly Parenthood with technologically-advanced fertility treatments.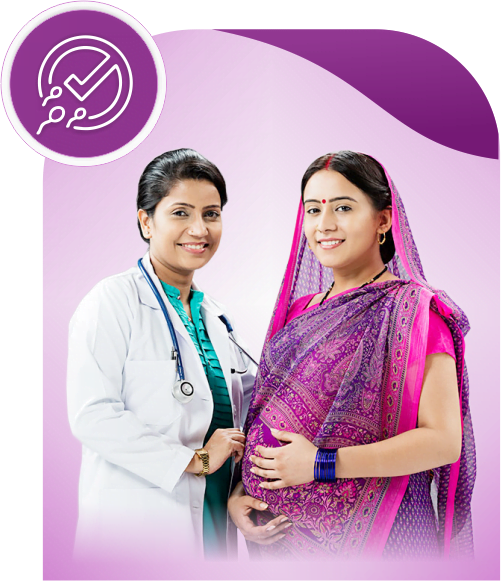 HSG Diagnostic testing is an important part of the infertility evaluation process. It helps doctors determine the cause of infertility and the best treatment plan for couples. Diagnostic testing can range from relatively simple tests, such as semen analysis and hormone testing, to more complex tests, such as laparoscopy and hysteronsalpingography.
Semen analysis is one of the most common tests used to diagnose male infertility. It involves examining a semen sample under a microscope to evaluate the number, shape, and motility of sperm. Abnormal results may indicate a blockage in the reproductive tract, genetic abnormalities, or a hormone imbalance.
Hormone testing is used to evaluate the levels of hormones associated with fertility. This includes tests for follicle-stimulating hormone (FSH), luteinizing hormone (LH), estradiol, and testosterone. Abnormal hormone levels may indicate a hormone imbalance, which can lead to infertility.
Call Us Today for Consultations
During the consultation, the doctor will explain the process of IVF and how it works. They will discuss the risks and potential side effects associated with IVF and any medications that may be needed. The doctorwill also discuss the process of selecting and preparing eggs and sperm for IVF and the success rates of different types of IVF.
Good hospital
Very good experience
One of the best fertility hospital in jodhpur! Staff behaviour is very calm and understanding. We are happy with the treatment. Thank you.